I feel like April has been a really good month so far, and there are so many things I'm really loving at the moment, from makeup trends to fashion trends. Some of these trends you might have picked up on from my hauls, but I had to share them with you nonetheless, and some of the things that are going straight on my wishlist!
Metallic
This one will come as no surprise since I haven't stopped mentioning it on my blog or on my Instagram. I just love it! I normally associate metallic with Christmastime, but I'm not angry about it coming around for spring/summer.
Pink 
I also have to mention pink, the colour of the season basically. I love it so much! I've never been a lover of pink, but you can't escape it at the moment so the only thing to do is to embrace it, and how can you not when there are some stunning bits to get your hands on!
Coloured Shadow 
Even designers like Jill Stuart have got in on this trend for their spring/summer collections. I love putting colour on my lids, it just makes things a LOT more exciting. I especially like how in the picture below, colours that you wouldn't normally put together and you wouldn't think go together, just work!
Gingham 
I haven't participated in this trend this season, but I have had my eye on quite a few pieces that I've really loved. Gingham was so big when I was little, and the thought of it making a comeback takes me back to times where summer in Scotland looked a lot more like summer. If we can't make the sun come back, we can at least take the gingham.
Mules 
I love love love mules! I'm so happy they're back for another year, because they're so comfy but also add something to an outfit which makes you look more put together. I will definitely be expanding my collection when the weather decides to get a bit warmer.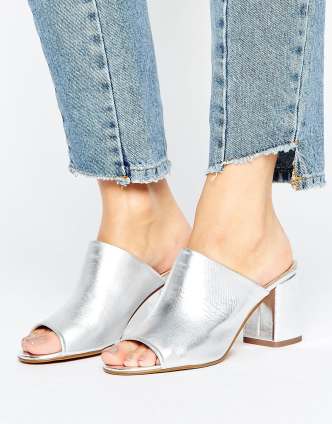 And that's my top 5 favourite spring trends for 2017. I hope this has given you some inspiration for makeup and styling for the season. I wish I could revamp my wardrobe every season because there is always so many pretty trends, but I prefer more investment pieces that I will wear over and over again. What's your favourite trend of the season? Let me know in the comments!
Taylor xo